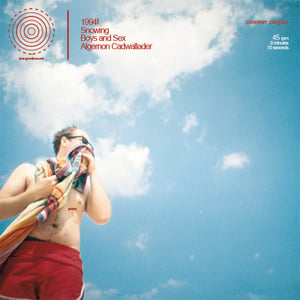 $

5.00
1994!, Algernon Cadwallader, and Snowing are touring the USA and beyond this summer (Boys and Sex will be at home, not doing anything). This 7" has a new song from each band. Support their tour: go see them and pick up a record, or order one here!
Black vinyl only.
Stream (feel free to donate if so inclined) here:
http://slowgrowthrecords.bandcamp.com/album/1994-algernon-cadwallader-snowing-boys-and-sex
Download MP3 for free here:
http://www.mediafire.com/?1gcdzkv5hbdc96o
all songs recorded and mixed by joe reinhart at the headroom in philadelphia. all songs mastered by ryan schwabe at maniac mansion in philadelphia.